Reeling in a Dealer of Meth and Death
Apr 12th, 2009 | By Michel Marizco | Category:
General News
,
Organized Crime

Email
Facebook

Twitter

Post to Delicious

Stumble This Post

Buzz This Post

Digg This Post
THE BORDER REPORT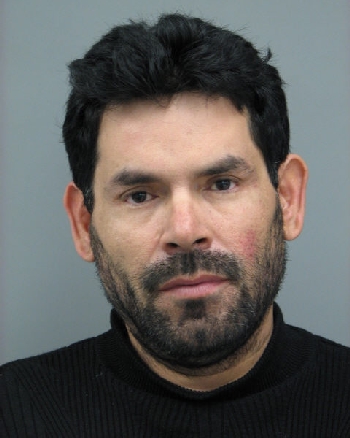 A Sinaloa drug lord arrested in the United States for trafficking some of the purest meth ever seen in the Midwest, was also implicated in the 2004 murder of a photojournalist in Mexico, records show.
Antonio Frausto Ocampo is a regional trafficker controlling the movement of 75 pounds of coke and meth across the border every day for "El Mayo" Ismael Zambada. He was popped at a Denny's in Omaha last January, brokering the sale of a pound of nearly pure meth to a snitch for the DEA, federal court records show. Using an Arizona driver's license and a green card, Frausto has traveled back and forth over the border since 2002, stopped by U.S. officials only once for not declaring the $16,000 in cash he was carrying. Snitches fingered him in the movement of hundreds of pounds of methamphetamine over that period of time. His son runs the business in Southern California. So does his daughter, DEA agents say.
He has another tale, one that has gone untold in the U.S. until this morning. This is the story of a murder in Sinaloa that's gone unsolved for nearly five years. (Ocampo photo, courtesy, Omaha World-Herald)
THE HIT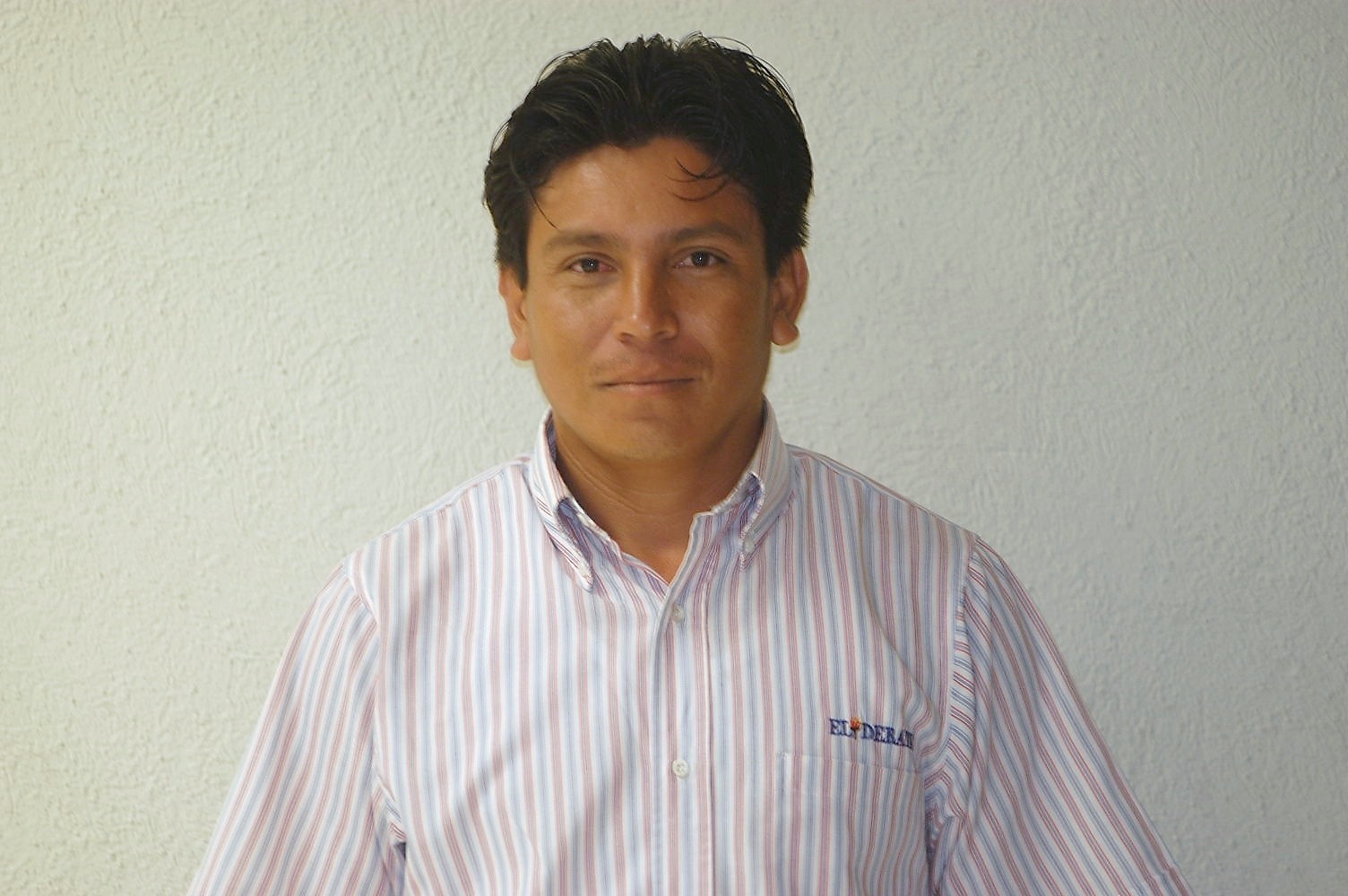 In 2004, Frausto was accused, but never charged, in the murder of Gregorio Rodriguez, a photojournalist for the Sinaloa newspaper, El Debate. (Photo courtesy, El Debate)
Both men lived in the small town of Escuinapa on the steamy coast of the Sea of Cortez, down near the Nayarit border. It's the kind of town where most people ride their bicycles, the streets more often dirt than paved, chickens and dogs and little kids roaming between the canal and the Catholic church plaza.
Rodriguez, 35, hadn't been a photographer for very long, a couple of years. His wife, Maria, got him into the trade, teaching him how to shoot, the two opening up a studio together for weddings, graduations and the like. They had two kids, three-year-old Leonardo, and five-year-old Noemi. The work was decent but the town too small so Rodriguez went to work for El Debate's bureau in Escuinapa, shooting daily for the paper. Meetings of public officials, fires, new businesses opening, the occasional arrest, nothing sexy. The motive for his murder was never known.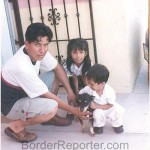 The hit went down on a chilly Saturday night, 10 p.m., late November. Rodriguez called Maria, telling her he was taking the kids out for some tortas at a late-night stand and did she want to meet them there?
No, she said; I'm going to bed.
He ordered, four gorditas stuffed with chicken and cabbage for himself; one each, no cabbage, for the kids. Three Cokes in bottles. Three men walked up, something was said, nobody ever knew what. As Gregorio stood, their voices rose, one man pulled a nine-millimeter, Gregorio raised his hands, ¡No! he shouted,  the man shot him five times, one in the head, two in the throat, one in the chest, one in the arm.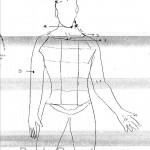 The father collapsed on the sidewalk; Leonardo fell on top of his father's body, hugging him silently. Noemi ran, screaming for help. It'd be a long time coming, nearly an hour before police finally arrived.
The cops were in on the job. Sometime that day, Police Chief Abel Enriquez had ordered his cops on a patrol that took them all out of town while the hit went down. Then he disconnected the emergency dispatch system.
Finally, before Sinaloa State Police could arrive to investigate the homicide, Enriquez ordered his police officers to wash away the blood on the sidewalk with buckets of water. Nearly four years later, Enriquez was sentenced to eleven years in prison for complicity in the hit. Two other men went with him.
FRAUSTO IMPLICATED
On November 21, a week before Rodriguez's murder, a scuffle broke out at the house of Dr. Jose Dominguez and his wife, Laura. Three young guys pounding and kicking the door in the middle of the night. They needed help, one of them had been stabbed. Dr. Dominguez sees trouble, refuses to treat them, telling them to go to the hospital. Someone pulls a knife, waving it around, stabs the doctor in the arm.
¡Hijo de tu puta madre! one yells as they leave.
But they're not done yet, the three returned five minutes later with Frausto, and another man; Frausto's carrying a nine-millimeter; he shoots Laura, wounding her. The five men drive away in a red Jeep Cherokee with Sinaloa plates and a Chevy Avalanche with Arizona plates; both registered to Frausto.
On December 1, about 3 p.m., more than 70 officers of the Sinaloa State Police raided Frausto's home in Cristo Rey, just down the street from Escuinapa. They were acting on a tip that the assailants of the doctor's wife would be there. The red Jeep was recovered; so was the nine-millimeter. The ballistics matched the gun to Rodriguez's hit and Laura's gunshot wound.
But it would go no further. No warrant would ever be released for Frausto's arrest.
A rumor circulated later, that Frausto threw a party during a boxing match. Chief Enriquez showed up; but so did Rodriguez who snapped a picture of the men together. Maybe; if it did, the photos have never surfaced.
Another rumor comes up. El Mayo is pissed. After Rodriguez's murder, Frausto hosts a cockfight in the street; four truckloads of men rolled up, it's said. They said nothing, just grabbed Frausto and pounded him, punishing him for calentando la plaza. Maybe it happened. Maybe not.
THE OMAHA BUST
An informant who had been working with the DEA in Cedar Rapids, Iowa, made arrangements by phone with Frausto to buy a pound of methamphetamine Jan. 8 for $24,000 in Omaha.
Frausto traveled to Omaha to handle transactions of this size. Both his co-defendants have listed Council Bluffs, Nebraska, addresses during previous minor arrests dating back to 2006.
Agents tailed Frausto's co-defendants as they left a brick ranch-style house near 38th and Cuming Streets, just north of historic Gold Coast mansions, and delivered the drugs to a Motel 6 near 107th and L Streets.
The four men met Jan. 18 at Denny's for a larger deal.
After Frausto's two associates left, Frausto chatted in Spanish about his line of work.
Frausto asked the buyer if he had good connections in the Midwest, places like Chicago and Detroit, saying he could get all the drugs he wanted. He said he moved multiple loads a day across the Mexican border, mentioning 32 kilos of cocaine and 25 pounds of meth daily.
As Frausto talked for more than an hour, a recording device secretly captured the conversation.
He was arrested when he left the restaurant about 11:15 a.m. His co-defendants were arrested with a bag containing four pounds of meth outside a Council Bluffs apartment.
Officers who searched the Omaha house found Frausto's wife there, although she has not been charged. They seized a 9 mm pistol and $60,000, including $23,500 traced to the previous drug buy.
In court, lawyers said Frausto is a legal immigrant who lives in Phoenix and sells cars. He told federal officials that he travels to Mexico every six months to see his doctor.
Frausto and his co-defendants remain in jail in Council Bluffs, awaiting trial and facing up to life in prison if convicted of the six drug-related federal charges.
THE SINALOA-NEBRASKA CONNECTION
Mexican drug rings have been linked to several Omaha murders.
In a particularly gruesome case, Omaha residents Dale Giles and Charmar Brown executed three men from Arizona and Colorado and set their bodies on fire in 2005 to avoid paying for 3,000 pounds of marijuana worth an estimated $3 million. In 2004, Omaha resident Jesse Gutierrez tried to have his uncle killed to get out of a marijuana debt, but gunmen missed the intended target and killed two Arizona residents in the car with the uncle.
In Frausto's pending case, he allegedly bragged about his smuggling prowess as he sat among the teal green booths and adobe-colored tabletops of Omaha's Denny's at South 84th Street and Interstate 80.
AFTERMATH
Frausto will likely not be extradited to Mexico for Rodriguez's murder. The extent of the DEA's knowledge about the murder rests only in the newspaper stories that DEA special agent Brent Fisher pulled off the Internet for Frausto's hearing in Omaha. Last month, the DEA tried to enter those newspaper stories as evidence but federal magistrate F.A. Gossett refused the newspaper stories, saying "Given the state of reporting worldwide, that'd be the last source that I would give any weight to."
Rodriguez's murder followed that of Zeta Tijuana editor Francisco Ortiz Franco, shot to death in his car as he drove his kids to school. It was as if the line, once crossed, became a standard to revisit. It became acceptable to kill journalists in Mexico. After Rodriguez's murder, nine journalists were killed over the next three years. Mexico became one of the deadliest countries in the world in which to be a journalist, second only to Iraq.
"We'll just have to see if he was involved in my husband's murder," Maria said last week. "I really don't want to say much more than that.
"You know how it is here."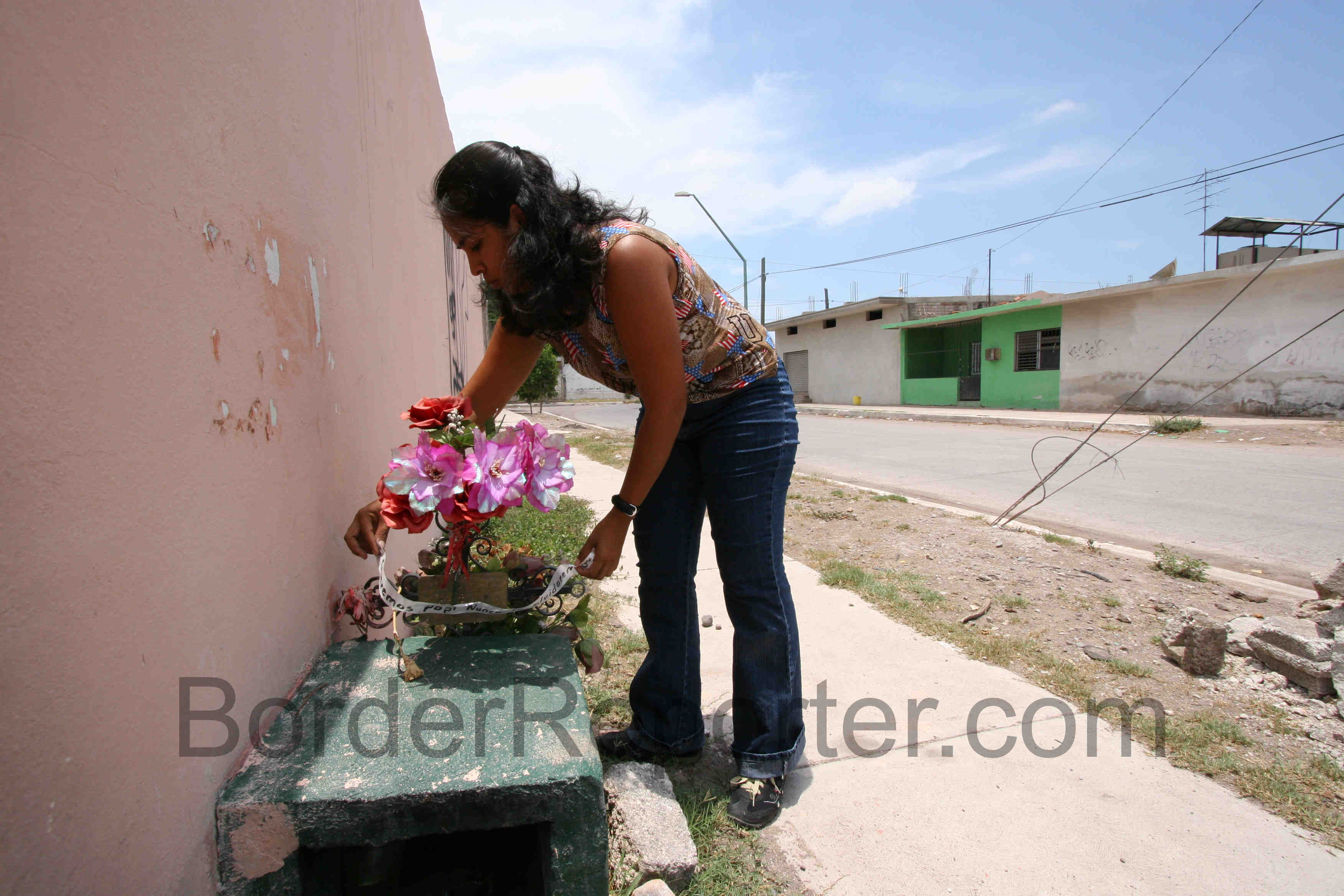 This story is based off extensive interviews I conducted in Sinaloa along with the investigation dossier provided by sources in the Sinaloa State Police and published newspaper accounts. U.S. District Court records were purchased and reviewed by Karyn Spencer of the Omaha World-Herald. The exclusive story is published on this Web site and in The Omaha World-Herald this morning.