Business as Usual Along the Border
Mar 26th, 2010 | By Michel Marizco | Category:
General News
,
Organized Crime
,
Politics

Email
Facebook

Twitter

Post to Delicious

Stumble This Post

Buzz This Post

Digg This Post
THE BORDER REPORT
The Feds' 2010 Drug Threat Assessment has been released and its findings are representative of some cynical assumptions I've carried over the past three years: Mexican cartel wars or no cartel wars, this border is business as usual.
I've long said that the best assessor of success or failure in drug law enforcement has been the market. The market doesn't lie and it doesn't spin. And what it's telling us now is that Mexico's drug cartels are busier than ever cultivating and trafficking our dope. Thousands dead or no, everyone is fat and happy.
Sixteen thousand people have died in the Mexican cartel and government wars since Pres. Felipe Calderón took office in 2006. Despite the gun battles, the beheadings, the dismemberments and the general chaos of a country under siege, drug production and trafficking into the U.S. have only improved. The U.S.'s and Mexico's efforts have had no effect.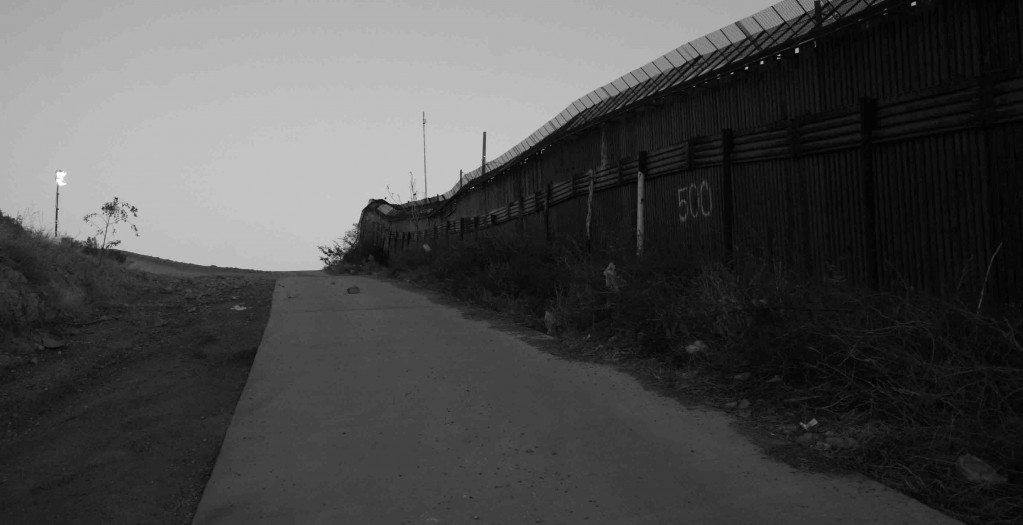 Consider these numbers:
Heroin production in Mexico nearly doubled between 2007 and 2008, from 17 metric tons to 38. That led to higher purity content and cheaper prices in 2009.
The Mexican Army has been too busy shooting narcos to worry much about burning  crops. As a result, marijuana eradication in Mexico dropped 48 percent. At least, that's the U.S. government's reasoning. It could be the case. My colleague, Malcolm Beith, a reporter in Mexico for many years, notes that crop burns are notoriously slow affairs.
The Americans put it like this:
"The reduction is the result of the Mexican military's focus on antiviolence measures rather than illicit crop cultivation."
Which you would expect the American Feds to say, I suppose.
The amount of marijuana grown in Mexico increased from an estimated 13,500 metric tons to 21,500 metric tons between 2003 and 2008. Think about that for a moment: in 2003, the border was virtually at peace; the Gulf Cartel's Zetas were just getting rolling in Nuevo Laredo; Joaquín Chapo Guzmán and El Viceroy Vicente Carrillo were at peace; the sibling killings wouldn't happen until the next year.
In 2008, the Beltrán brothers had just split from the Sinaloa Federation, the Sinaloans invaded Cd. Juárez and everyone was staying away from Tamaulipas while El Teo Teodoro García had just started his vendetta against the Arellano Felix family in Tijuana. Northern Mexico was at war. Yet business continued; and flourished.
Check out methamphetamine prices: From January 2007 to September 2009, meth's pure gram price dropped 13 percent while purity increased 22 percent.
The only drug to see an increase in prices and a drop in availability has been cocaine. Between January 2007 and September 2009, cocaine prices increased an astonishing 75 percent while purity dropped 31 percent.
Of course, between 2007 and 2009, the market crashed and the economy went down the toilet so it's possible that the cocaine consumers switched over to cheap thrills (meth), or numbed the pain (pot). The Feds' assumption is that the Colombians are seeking out global markets instead of dealing with the headache of Mexican traffickers.
There's another point to consider: Colombia is slowly losing its power as a cocaine hegemon because of government forces backed by the U.S. This can be a handy line of reasoning as the U.S. increases aid to Mexico in its drug interdiction efforts. Of course, if this is the case, remember that it took them 20 years to finally get it right.
One other fascinating point to consider is this footnote to the NDIC report.
No reliable estimates are available regarding the amount of domestically cultivated or processed marijuana. The amount of marijuana available in the United States–including marijuana produced both domestically and internationally–is unknown. Moreover, estimates as to the extent of domestic cannabis cultivation are not feasible because of significant variability in or nonexistence of data regarding the number of cannabis plants not eradicated during eradication seasons, cannabis eradication effectiveness, and plant-yield estimates.
Really? That's interesting. The U.S. has hard numbers on metric ton production in Mexico, including regions, individual growers and seizures, but no idea how much is produced in its borders. Boca abierta. O cerrada, as the case may be.