Papeles, Por Favor
Apr 14th, 2010 | By Michel Marizco | Category:
General News
,
Immigration
,
Politics

Email
Facebook

Twitter

Post to Delicious

Stumble This Post

Buzz This Post

Digg This Post
THE BORDER REPORT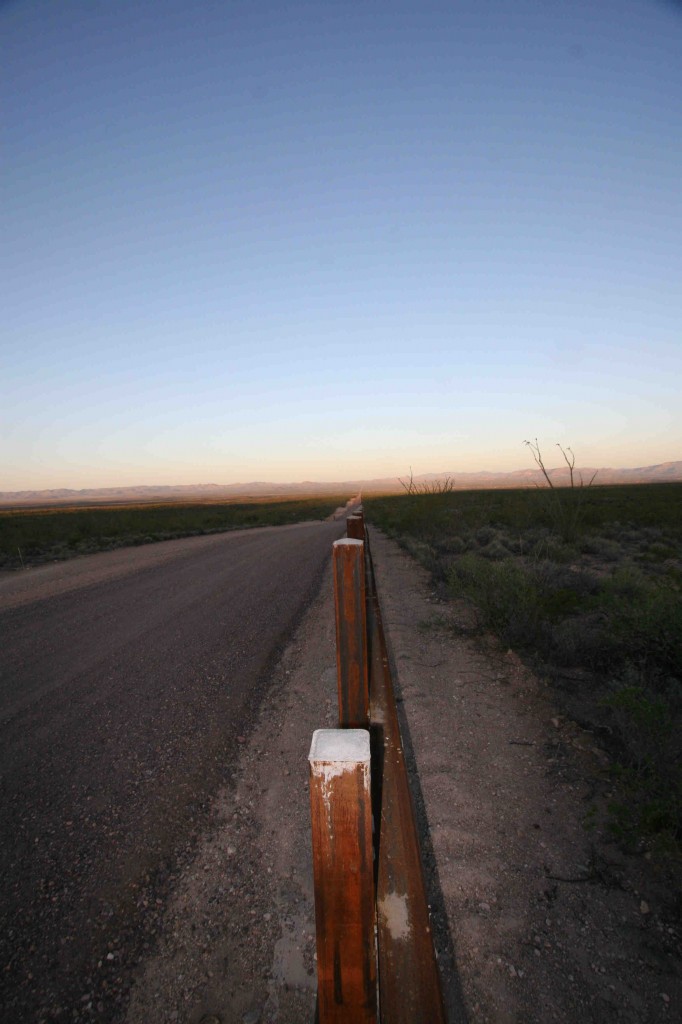 I'd hate to be a cop in Arizona about now. The Arizona state Senate just passed a bill that requires cops, under threat of lawsuit, to enforce federal immigration laws. I blame the Feds; particularly Homeland Security Sec. Janet Napolitano. The bill makes it a misdemeanor to be an illegal immigrant in Arizona. It requires cops to check immigration status if they develop a reasonable suspicion that a person is in the country illegally. The bill, Senate Bill 1070, passed 35-21 in the Arizona House of Representatives last night. Among other factors, it requires cops to enforce federal immigration laws if they believe a person is in the country illegally. They're not supposed to use race to develop reasonable suspicion but how could they avoid using the color of a man's skin as a preliminary determinant? Police departments can also be sued if they don't comply with the new enforcement powers. Of course, they can also be sued for racial profiling if they can't prove that race wasn't the only factor in pulling up to check the papers of a man. And they can be sued if citizens think they're not enforcing immigration laws. Arrest warrants no longer apply, either. If a cop thinks a person committed a crime worth being deported over, they won't need to obtain a warrant. You may disagree, but in my opinion, the new rules, expected to be approved by Gov. Jan Brewer, create two classes of human being in Arizona and God help you if a cop thinks you might fit into the second class. I also don't dismiss the new rules as mere racism. In fact, I put the responsibility squarely on the shoulders of the U.S. government. I've been writing about the issues that have turned Arizona into the North American concourse it has become since 2003. Again and again and again, federal ineptitude and corruption have taken over the issue. You have U.S. Border Patrol officials who capitalize on increased enforcement budgets to line their own pockets. They have taken per diem kickbacks from flooding sections of Arizona with new agents needing places to live (Douglas, Ariz.). They have sold technology contracts worth millions to companies run by their own daughters (Naco, Ariz. and  El Paso). They spend money needlessly on armored personnel carriers (Tucson). They have engaged in phenomenal projects like the virtual tower mess that they then paid millions of dollars into for years only to pull back at the end and scrap the entire program (Southern Arizona). U.S. Immigration and Customs Enforcement, for years, allowed local cops like the Phoenix Police Department to manage their own affairs at a time when the city was being inundated by hundreds of home invasions, narco-executions and kidnappings every year. The Feds waste their time and resources chasing drug mules through central Arizona while Ismael "
El Mayo
" Zambada's familymembers attend schools in Phoenix. A regional drug trafficker for the Juárez Cartel, Adán Salazar Zamorano, recently purchased a home in north Tucson, about ten miles from me, in fact. They neglected the entire southeast corner of Arizona at the border with New Mexico and Chihuahua since 2006. That neglect culminated in the murder of a good man, a rancher in the area, last month, Robert Krentz. Homeland Security Sec. Janet Napolitano has held the administrator position for more than a year now. As former governor, Napolitano knew of the failings of federal law enforcement in Arizona. I can't begin to count the number of times I interviewed her on the matter of the lack of federal involvement. As governor, she also vetoed bills like this one numerous times, saying the border was a federal issue. Well, Janet; now what? Now you're a Fed. You leave 388 miles of lateral border between Tucson and Yuma Sectors bereft of new ideas and new technologies, applying the same enforcement standards as your predecessor, standards that failed then and failed now. The only difference is that at the time you were the governor and could dismiss bills like 1070 as racism, politicking and douchebaggery. You knew where this headed, especially when you accepted the new appointment, leaving the Republican, Brewer, in charge of Arizona. Esta gente no tiene vergüenza.