Juárez's New Drug Czar
Jun 3rd, 2010 | By Michel Marizco | Category:
Chismes
,
General News
,
Organized Crime

Email
Facebook

Twitter

Post to Delicious

Stumble This Post

Buzz This Post

Digg This Post
THE BORDER REPORT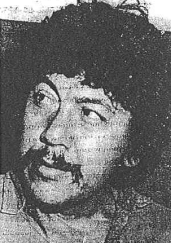 Is a founder of the Juarez Cartel now in talks with the Sinaloa Federation to take over Ciudad Juarez? It's a chisme that's come across my desk recently, and if true, opens the way for some fascinating negotiations for the border city.
Gilberto
Greñas
Ontiveros was released from Jalisco's Puente Grande prison in 2007 and since that time, hasn't been the least bit shy in making his new-found freedom known to the world. After his release from prison he immediately returned to El Paso and Juarez, successfully suing the city of Juarez for the return of one of his properties. It had been appropriated after his arrest in 1986 and sits between a woman's hospital and the Hotel Lucerna, about five minutes from the border.
Inept American law enforcement agencies
don't seem to realize he's been walking free for the past three years, of course. This is their latest information on him: "
Presently incarcerated in Mexico, allegedly due to be released at an unknown time."
Sweet Tapdancing Christ, either update your information or pick up a Mexican paper. With his mop of hair, he looked like what an old FBI source used to call "one of those
ranchero
fucks" but he also had a penchant for the high end lifestyle in Juarez, keeping a Rolls Royce in the garage of his mansion and a tigress named Viviana. He kept a lion as a pet in prison, the stories go, scaring holy hell out of the cellblock's other occupants. Maybe just one of those tales that persist about some of Mexico's older drug figures, maybe not. (Photo courtesy, DOJ.) Like so many of his successors, Greñas fell because he let his temper grab hold and brought unwanted attention onto himself (he did that by threatening to shoot an El Paso newspaper photographer then kidnapping the guy and beating him for ten hours ... ) I don't know how close Amado Carrillo Fuentes and Greñas were but it doesn't appear he and Vicente Carrillo held much mutual affection. Last year, Ontiveros' son was found murdered, floating in a canal in Juarez. It is said that Los Aztecas murdered the young man because he'd been passing information to the Sinaloa Federation. If that ends up being true, it would explain much behind this latest rumor. I can almost hear the
corrido
now: La Revancha del Viejo, perhaps? If
Greñas
is indeed being considered to take over Juarez for the Sinaloans, he'd actually make a great transition. His two ex-wives continue living in the area and he lived most of his life in Chihuahua; this suggests a strong familial connection with the state's authorities. And as a founder of the Juarez Cartel, this is a man who proved himself capable of maintaining the city's drug trafficking infrastructure. Was having a cup of coffee with an old Customs Enforcement source who used to work in El Paso in the nineties and brought up the possibility of
Greñas
as Juarez's new border dawg. "I like that......he would be a good choice," he says. We will see.